Metabo - The Virtual Maze

Tony Chao

PROJECT DETAILS
Thesis Mentor:

Simon Roy


Media/Format: Sequential Art

---
The Virtual Maze is the first chapter installment of my graphic novel Metabo.

Wayne Ryder, a talented virtual hunter whose life experiences in the cutthroat Metabo City have led him to be nihilistic and self-serving, is in deep shit with his mobster boss, Dom. He is given one day to pay back double the equivalent of 50 kilos of the fresh produce he stole. As Wayne scrambles to save his own life, he is visited by Maya, a young idealist revolutionary who is on a mission to save her energy-depleted village on the outskirts of Metabo City. She comes to Wayne with a job proposal: steal the mainframe power grid access code of Metabo City. Wayne agrees to the gig, planning to ditch her in the mainframe and save his own skin instead. The two traverse the dangerous Virtual Maze that is Metabo City's firewall infrastructure, battling Metabo City's virtual defense, and Zed, a henchman of Dom's who holds a personal vendetta against Wayne. As the two bond through the trials and tribulations of the Virtual Maze, Wayne needs to decide whether to save himself or honor his agreement and help save Maya's village.










Tony Chao is an illustrator, designer, and storyteller based in New York City. Born in Taipei, Taiwan, Tony spent his formative years in both Asia and the United States. His work draws heavy influence from Japanese manga, European comics, and American cartoons, combining the aesthetics of both the East and the West. Tony enjoys action, science fiction, and speculating about the end of the world.

INSTAGRAM:

instagram.com/thechaoman/


LINKEDIN:

linkedin.com/in/tony-chao-30745888/
WEBSITE:
tonychaoillustration.com
---
Community Project

Stories from the NYC Fight Community Told in Comics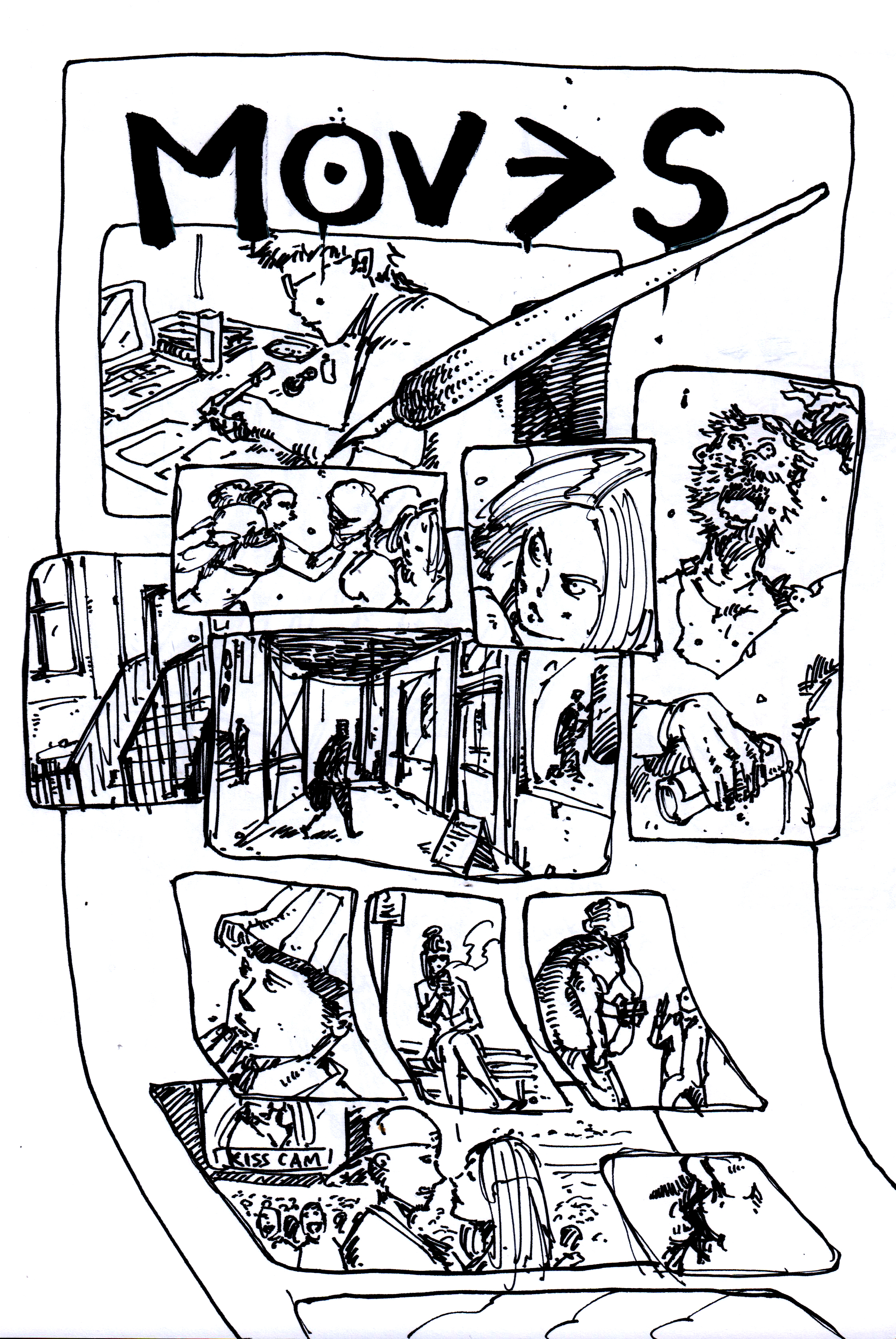 MOVES is a biannual magazine serving as a platform to share NYC fighting stories through comics and visual art.

Each issue will feature 12 5-10 page comics.

It will have minimalist design, like a gallery, making the comic, and thus the individual's stories the sole focus.

Extend open invitation to the NYC fighting community as well as the NYC comic community using grassroot channels: Google Form, Word of mouth (at gyms and dojos), and Social Media.