BECCA BLOOMS
PROJECT DETAILS
Medium: Graphic Novel
Mentor: Ru Xu

After years of being bullied and struggling to relate to her peers, 16-year-old Becca has figured out that it's better to be safe and lonely than to try opening up to others and risk getting hurt. Even so, she longs to meet someone who will see her as more than an easy target to pick on or a strange, quiet girl.
When everyone in class pairs off for a group project, Becca is stuck partnering with Shaun, the standoffish, short-tempered loner with a permanent scowl. His mean, aloof demeanor makes her nervous, but when Becca inadvertently witnesses an unexpected vulnerable side of him, she catches a glimpse past his bristly exterior into the pain he's hiding.
Shaun makes it clear she needs to forget what she saw, but Becca finds herself drawn to the idea that they're more alike than they seem. Will unearthing the secret Shaun's keeping lead Becca to make her first friend, or will prying too deeply close that door and make her lonelier than ever?
Nada Mohammed
is a New York City-based writer and illustrator who first began making art as a teenager in order to combat feelings of loneliness and isolation brought on by bullies. Inspired by her love of cartoons and anime, the stories she produced helped her find her place in a community of like-minded people, and as a working professional she intends to pay it forward and support the next generation of young people and artists. Through her work, Nada hopes to share stories that resonate with all audiences, but especially those who struggle with self-acceptance and confidence. She enjoys writing and illustrating for comics, novels, and animation, and looks forward to joining a story development team.
Instagram:
@nadamoart
Twitter:
@nadamoart
Website:
nadamoart.com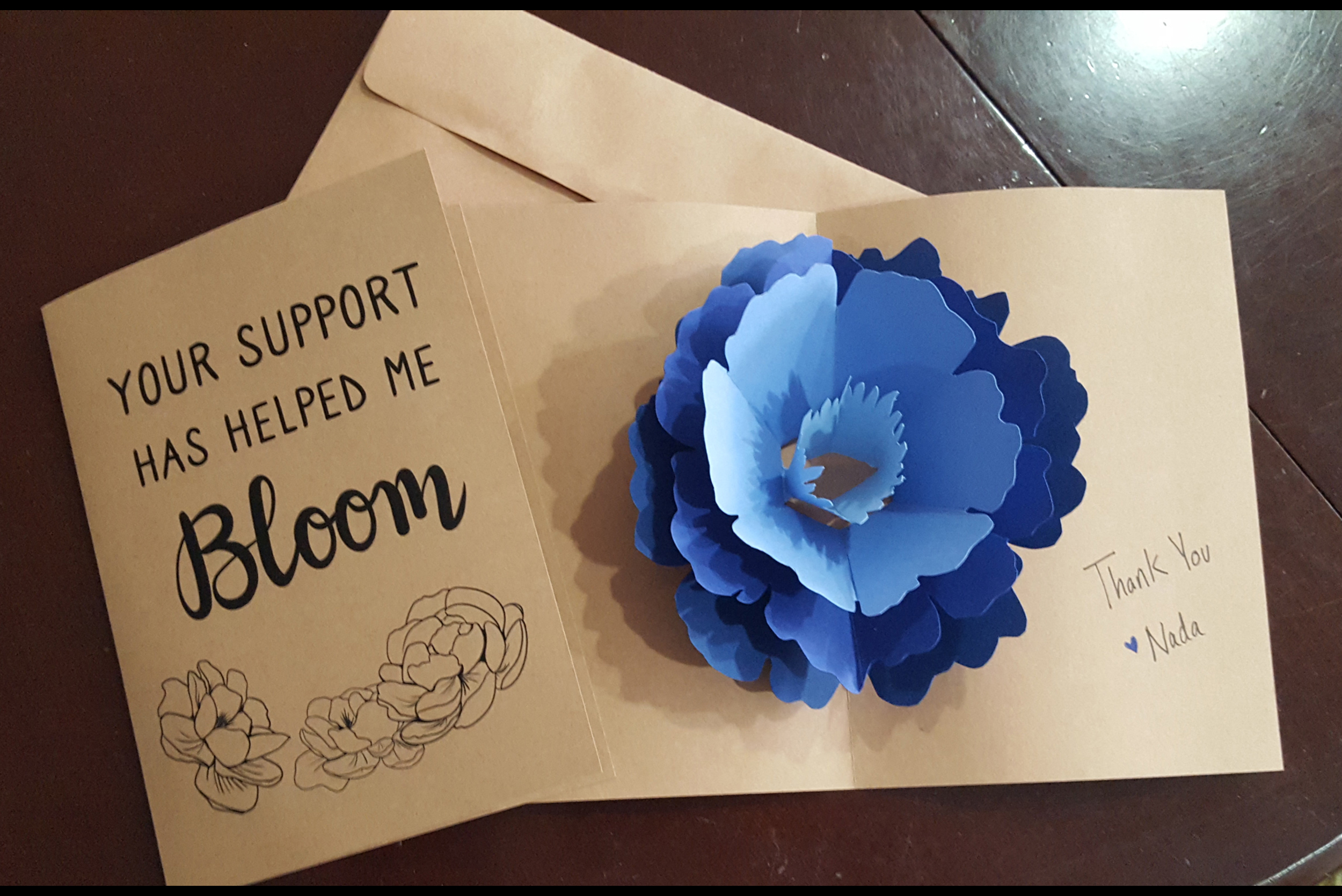 I went through a few ideas and versions of what my community project could be before settling on its final form. The biggest hurdle I needed to overcome was figuring out who exactly my "community" consists of; for a while, I was focused on the people in my immediate surroundings and how I might engage them and interest them in my work. After struggling to devise a project that engaged people in my neighborhood, especially as I was limited in what I could do by the spread of COVID-19 and social distancing guidelines, I realized I was taking the wrong approach. So I started asking myself some new questions:
"Who was the target audience for my thesis?"
"Who did I rely on for support when my project, and the graduate school experience as a whole, were causing me stress?"
Once I started thinking about the friends and loved ones who helped me through the process of working on my thesis, I realized this project was the perfect opportunity to acknowledge that support in a meaningful, tangible way.
A pop-up card was the perfect medium for expressing my gratitude, because it combined the familiar 'Thank You' card format with the flower, an important visual symbol in my thesis story. The blue flower is taken right out of Becca's garden, which is the place where she makes the initial meaningful connection with her first friend, Shaun.
The card's design was based on a template created by the paper artist Peter Dahmen; the template can be found on his website at
this link
.
It was important to me that my community project take physical form. In a time of self-quarantining and social-distancing, I wanted my loved ones to have a tangible object that represented my appreciation for all the support they've shown me. Getting to work on these cards gave me a lot of time to reflect on each individual recipient and the relationship I have with them. I hope that my feelings are able to reach the cards' recipients, just as I hope that all of the passion I put into my thesis project is.