One Eight Hundred Ghosts

G. Davis Cathcart








PROJECT DETAILS
Thesis Mentor: Dilraj Mann
Media/Format: Sequential Art


---
One Eight Hundred Ghosts is a graphic novella about the internal and external conflicts of a team of art thieves.The protagonist, Cedric, assembles a collection of peers who moonlight as astral projecting time travellers. They lead the typical life of eighties art-going socialites on the scene—attending art shows and making appearances at fine dining institutions and art-world hangouts. They also undertake a fantastical heist by using otherworldly technology to enter the future and repurpose the intellectual property of a popular evil artist in order to change its cultural trajectory. The story's heroes realize that society will face a conundrum that only they can rectify: accept the work of a sonic genius despite his abusive tendencies or release the masterpiece themselves, stripping the artist of his pivotal success that would later enable his power and crimes. Ultimately, the group of thieves seek to improve the art world that they endorse by saving the decade's defining cultural touchstone…Michael Jackson's Thriller.






G. Davis Cathcart is an illustrator and writer currently residing in Ridgewood, Queens, New York. He has studied art and illustration at the Cooper Union, Maryland Institute College of Art, Rhode Island School of Design (RISD), and School of Visual Arts. He has worked for Maira Kalman, William Wegman, and the New Yorker's art department. Davis has taught art to children of all ages in public schools all over New York City. Both RISD and the Society of Illustrators have given him awards for his illustration work. He likes telling cerebral stories that do not take themselves too seriously and tries to subvert the carefree aspects of his writing with the detail of his visuals. He plans to continue to publish his work and teach.
TWITTER:

twitter.com/cathcartest
INSTAGRAM:

instagram.com/gdaviscathcart


LINKEDIN:

linkedin.com/in/gdaviscathcart


WEBSITE:

www.georgedaviscathcart.gallery
For this project I've sourced a dollar coin operated newspaper box from the internet and re-contextualize it as a community comics library. I've filled it with certain pages of my thesis and chained it to a pole Staple Street in TriBeCa where the majority of my story unfolds.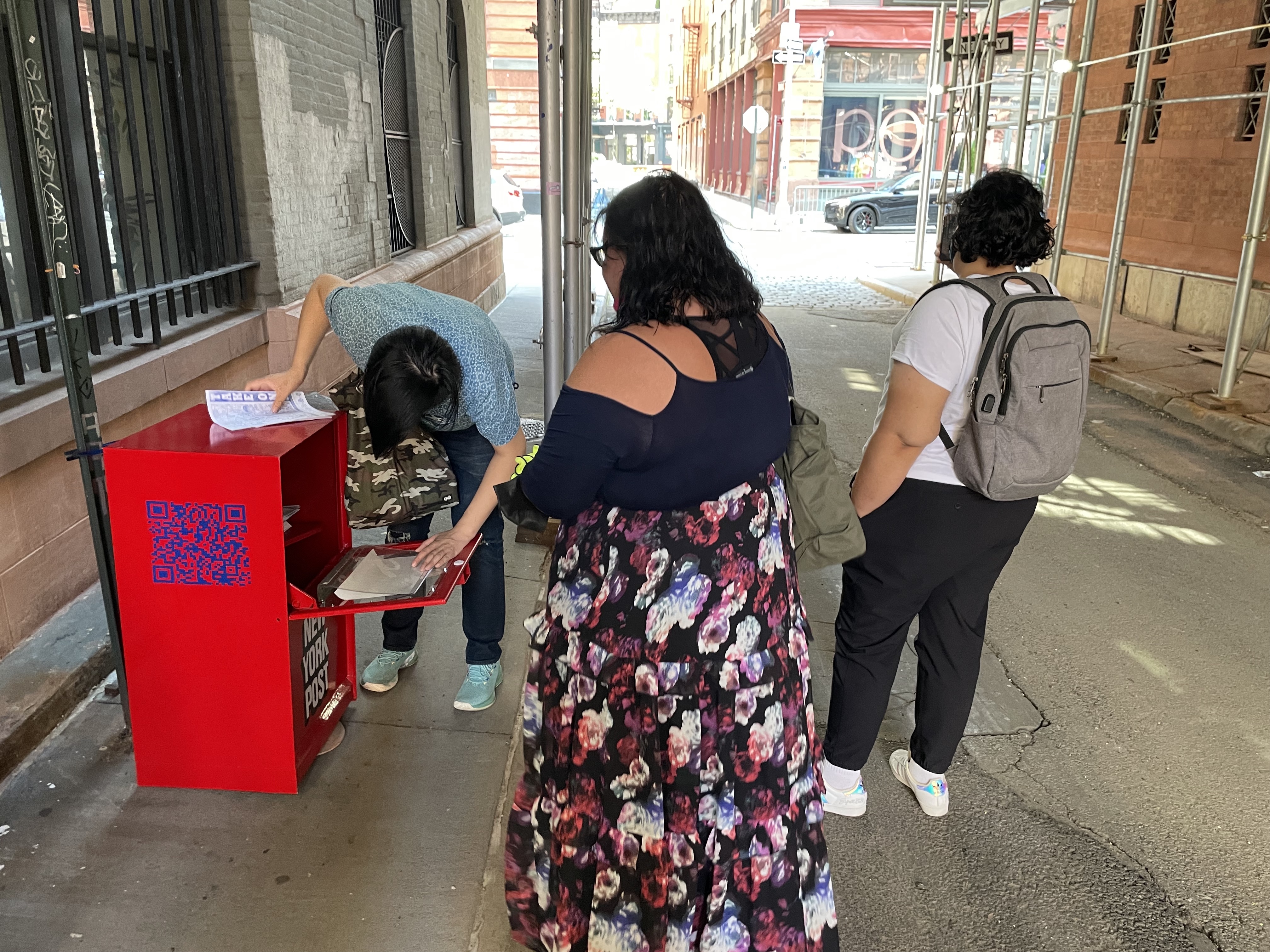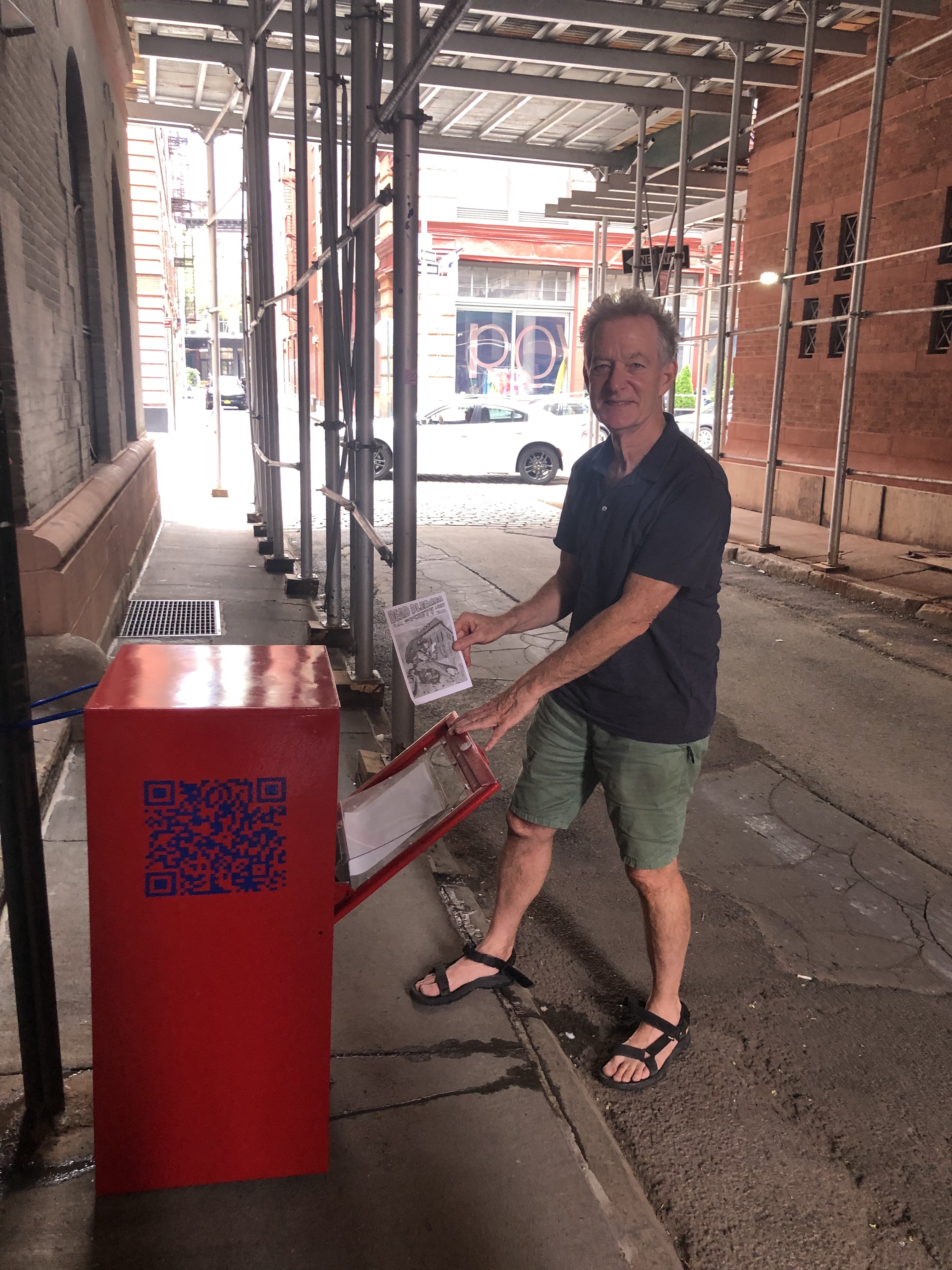 I've tied this project to the community of TriBeCa both because the majority of my story takes place in the landmarks of the neighborhood and because I grew up there. I'm personally interested in getting my work out and into readers hands by any means necessary and this has certainly fulfilled that desire. One unexpected outcome was the outcry of support for the project. My stock of over two hundred zines and prints were gone within a week of installation and subsequently replaced with comics projects by other artists.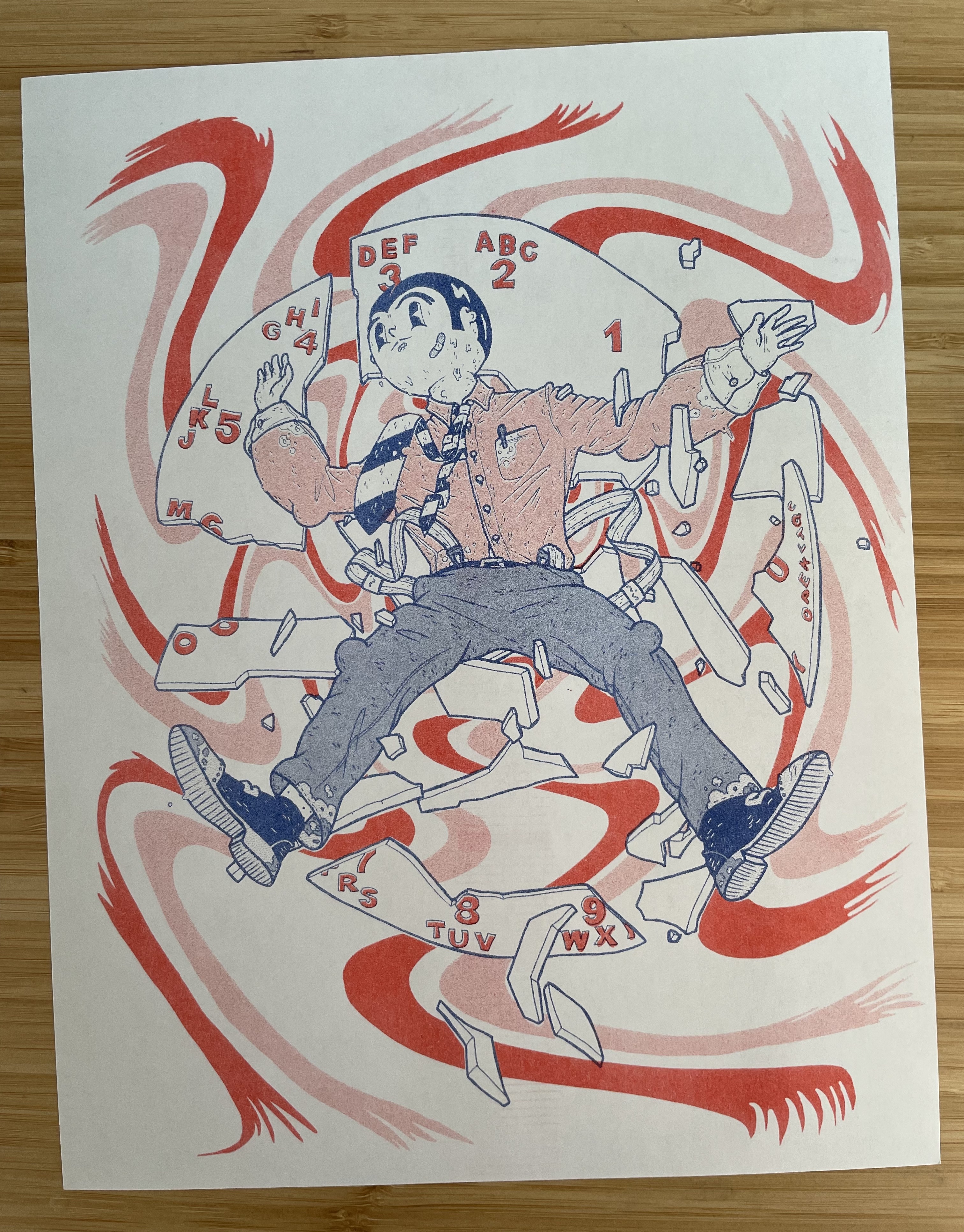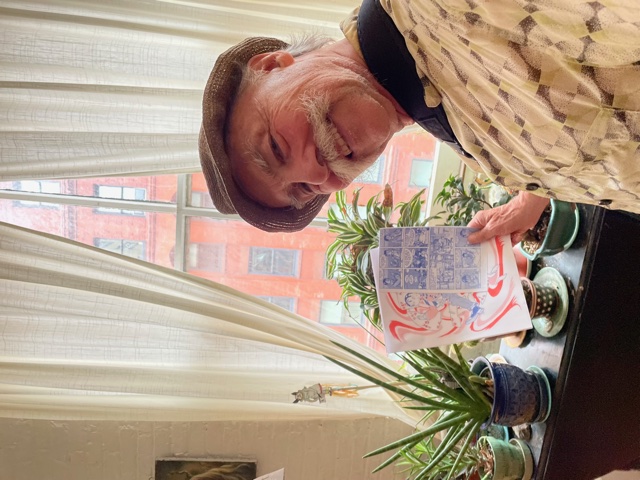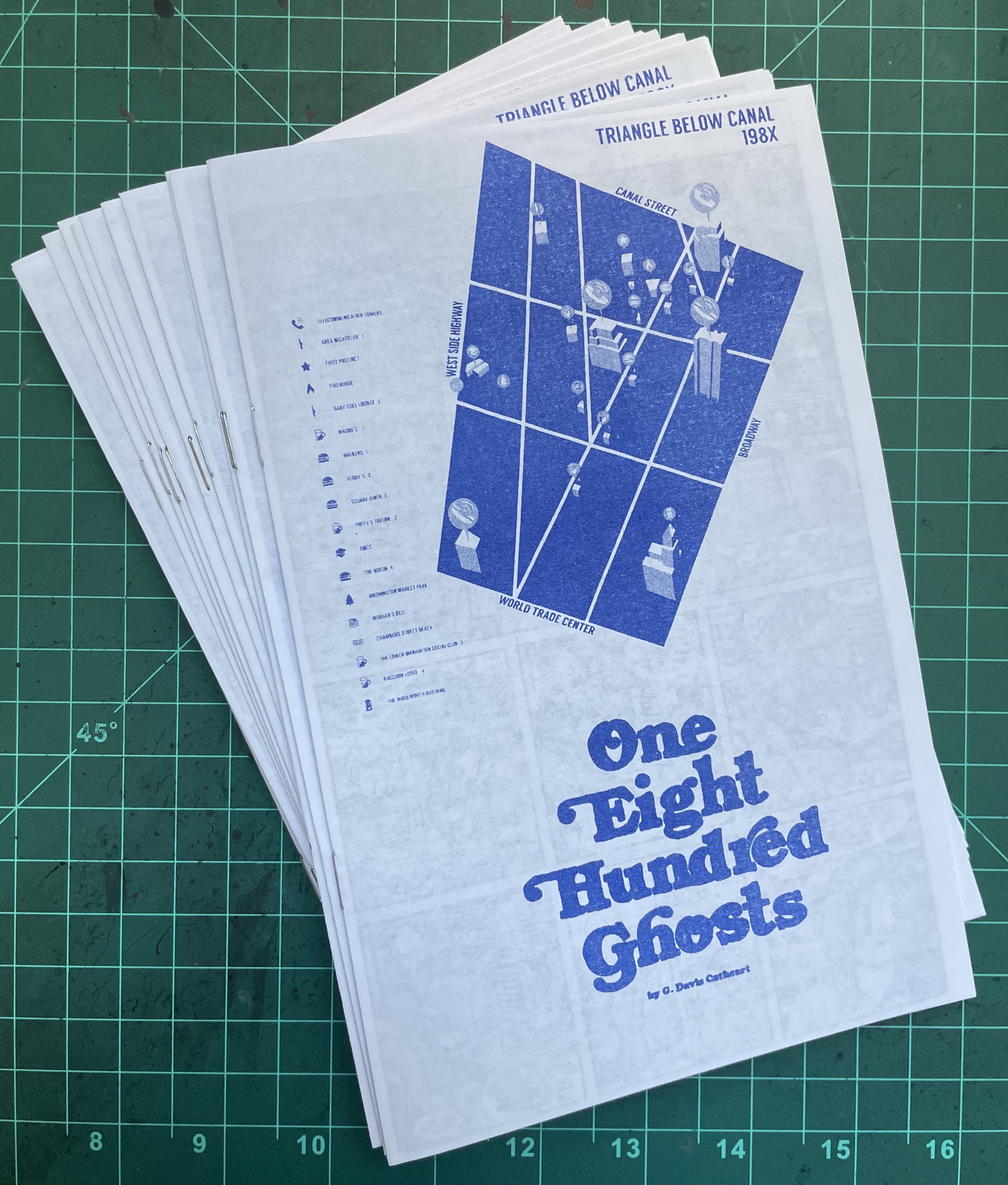 Along with the overwhelming support from both my peers and local creators, were an influx of photos showcasing people interacting with the box from emails and social media blasts all presenting a positive response to the project.