Snow Warrior
Handowin He
Snow Warrior weaves together a poetic fairy tale set in Snow World, which symbolically represents the Arctic. The story, illustrated in an exquisite, beautiful style, targets 10-12-year-old children. Elena, a brave young girl who lives on the southern side of Snow World, perseveres in trying to save her animal friends on the northern side from the harshest conditions of climate change induced by human behaviors while the people there ignore the situation. To this end, Elena leaves her safe home and bravely strides towards an anguished moan of an animal in distress. After she witnesses Oscar, a lonely polar bear, suffering in a polluted environment, she attempts to help him. After undergoing further accidents, she, along with Oscar and his animal friends, set out to resolve the situation, collecting the clean breezes, water, leaves, and snowflakes from the southern side to magically purify the northern side.

This unique visual journey, in which danger, surprise, love, and courage abound, shows the strength it takes to save Snow World. Regardless of whatever obstacle Elena faces, she never gives up. The story aims to convey a message that all actions count when we are confronted with global warming. If each of us takes measures within our power, the cumulative impact will improve the environment.










Handowin He is an award-winning author-illustrator based in New York City and Shanghai. Her inveterate YOLO spirit drove her to jump out of the brand marketing industry to enter the illustration industry in 2019, where she quickly earned a prestigious list of illustration collaborations including brands, media, and children's book publications. Handowin has a strong desire to create storytelling artworks in which spectators experience a whimsical world that is expressed through both her artistic talent and the sensibility of her funky soul.

In addition, Handowin is a zine maker and contributor to independent publications. In the past few years, she participated in many art book fairs, illustration fairs, and zine fests throughout the world. She hopes to bring unusual, creative perspectives on the world and unique illustrations through her visualized stories.
INSTAGRAM:

https://www.instagram.com/handowin/


LINKEDIN:

https://www.linkedin.com/in/handowin-he-67b20230/

WEBSITE:

https://handowinhe.com
---
Local Installation

Subhead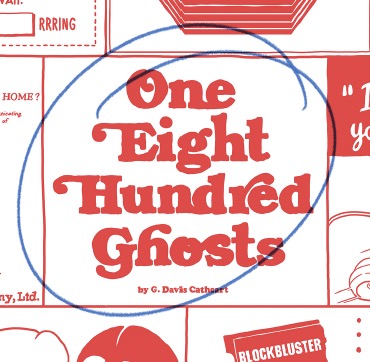 Lorem ipsum dolor sit amet, consectetur adipiscing elit, sed do eiusmod tempor incididunt ut labore et dolore magna aliqua. Ut enim ad minim veniam, quis nostrud exercitation ullamco laboris nisi ut aliquip ex ea commodo consequat. Duis aute irure dolor in
Lorem ipsum dolor sit amet, consectetur adipiscing elit, sed do eiusmod tempor incididunt ut labore et dolore magna aliqua. Ut enim ad minim veniam, quis nostrud exercitation ullamco laboris nisi ut aliquip ex ea commodo consequat. Duis aute irure dolor in
Ut enim ad minim veniam, quis nostrud exercitation ullamco laboris nisi ut aliquip ex ea commodo consequat. Duis aute irure dolor in
Lorem ipsum dolor sit amet, consectetur adipiscing elit, sed do eiusmod tempor incididunt ut labore et dolore magna aliqua. Ut enim ad minim veniam, quis nostrud exercitation ullamco laboris nisi ut aliquip ex ea commodo consequat. Duis aute
MFA VISUAL NARRATIVE | MFAVN@SVA.EDU | SVA.EDU/MFAVN