Snow Warrior weaves together a poetic fairy tale set in Snow World, which symbolically represents the Arctic. The story, illustrated in an exquisite, beautiful style, targets 10–12-year-old children. Elena, a brave young girl who lives on the southern side of Snow World, perseveres in trying to save her animal friends on the northern side from the harshest conditions of human-behavior-induced climate change, while the people there ignore the situation. To this end, Elena leaves her safe home and bravely strides toward an anguished moan of an animal in distress. After she witnesses Oscar, a lonely polar bear, suffering in a polluted environment, she attempts to help him. After undergoing further accidents, she, along with Oscar and his animal friends, sets out to resolve the situation, collecting the clean breezes, water, leaves, and snowflakes from the southern side to magically purify the northern side.

This unique visual journey, in which danger, surprise, love, and courage abound, shows the strength it takes to save Snow World. Regardless of whatever obstacle Elena faces, she never gives up. The story aims to convey a message that all actions count when we are confronted with global warming. If each of us takes measures within our power, the cumulative impact will improve the environment.





Handowin He is an award-winning author-illustrator based in New York City and Shanghai. Her inveterate YOLO spirit drove her to jump out of the brand marketing industry and into the illustration industry in 2019, where she quickly earned a prestigious list of illustration collaborations including brands, media, and children's book publications. Handowin has a strong desire to create storytelling artworks in which spectators experience a whimsical world that is expressed through both her artistic talent and the funky sensibility of her soul.

In addition, Handowin is a zine maker and contributor to independent publications. In the past few years, she participated in many art book fairs, illustration fairs, and zine fests throughout the world. She hopes to bring unusual, creative perspectives and unique illustrations into the world through her visualized stories.



INSTAGRAM:

instagram.com/handowin

/
LINKEDIN:

linkedin.com/in/handowin-he-67b20230


WEBSITE:

handowinhe.com
WATCH THEIR PROCESS:






---

Community Project
They Deserve Your Attention

Considering both target audience and business type, I collaborated with a Chinese Non-Profit Organization called China Blue Sustainability to initiate a community project, which holds a vision that China' river, lakes, and ocean should stay ecologically healthy to sustain fisheries communities in harmony and resilience (

https://www.chinabluesustainability.org

/

).

This project aims at 1) sharing a core value of my children's book that each of us can take action to protect this planet, 2) helping the community spread the urgency and necessity of eliminating negative environmental and social impacts brought by overfishing and poor aquaculture practices in illustrated storytelling, and 3) recruiting more people from the community.

Based on our shared purposes, I designed a package of ten animal cards and one double-sided map. The animals were selected by the community from a pool of more than 100 rare marine species living in China.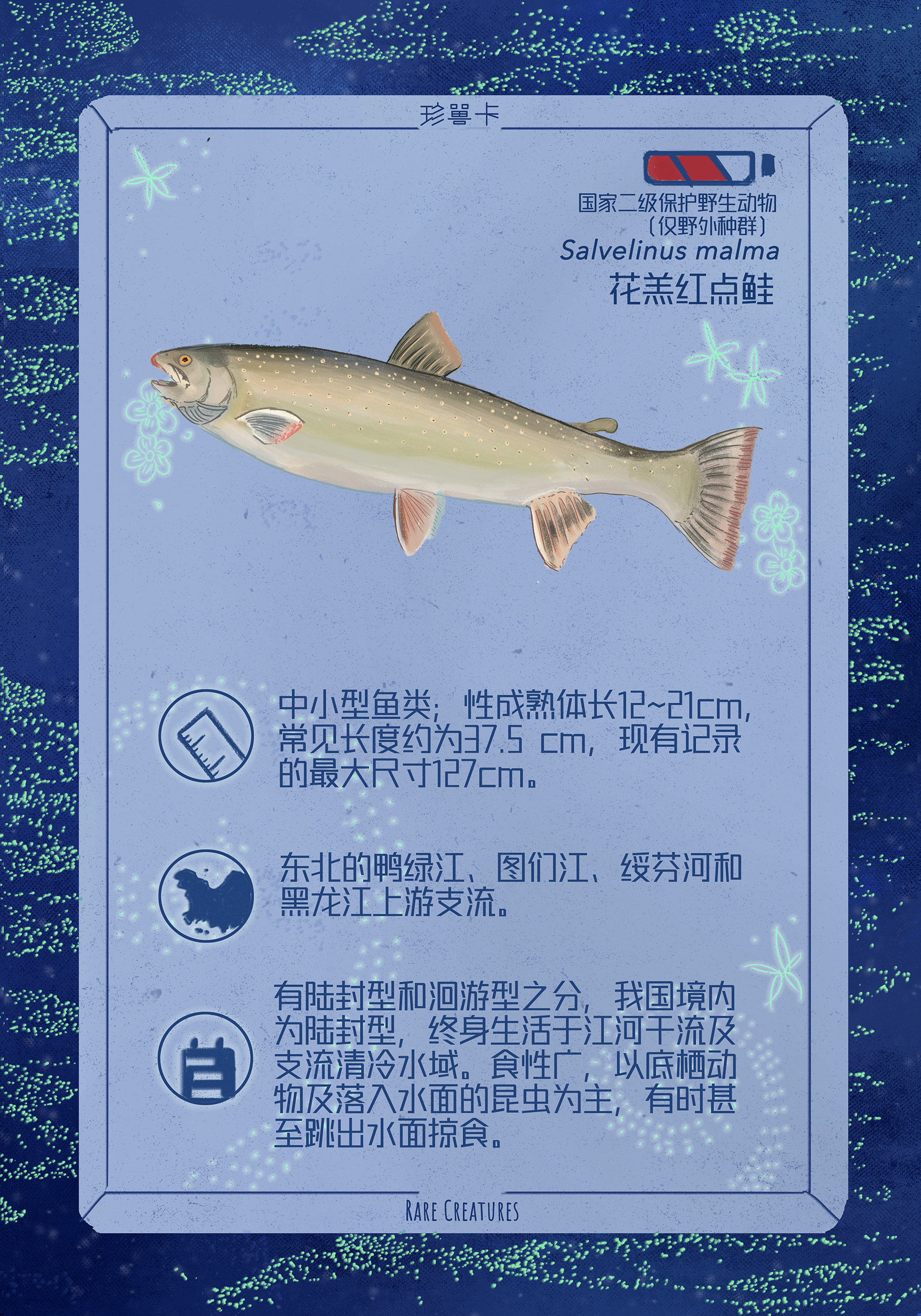 It's Never too Late to Know Them.
Let's Together Protect Them.