The Harding Files #1: The Mysterious Case of the Toy Maker
Martin Xing


PROJECT DETAILS
Thesis Mentor: Rob Guillory
Media/Format: Graphic Novel


---
Mission: Red Rock is a young adult graphic novel about two unlikely friends that examines the tension between self-acceptance and social validation.

Richard Wallace had dreams of becoming an American hero, but after a string of failures was dismissed from the US Air Force. Now decades later, Richard has secluded himself to the outskirts of Las Vegas where he owns and operates Out of this World Souvenirs, the largest alien tourist stop in Nevada.

Rosie Rodriguez is a thirteen-year-old self-declared professional UFO treasure hunter determined to find the evidence she needs to prove her late grandfather wasn't crazy. Rosie knows the answer lies in the desert terrain of Red Rock Canyon and won't stop until she finds what she's looking for.

When Rosie and Richard discover the existence and escape of an alien from the secret government agency, the Federal Bureau of Foreign Species (FBFS), the two want to seize the opportunity and embark on a mission to capture the alien before the FBFS. For both Rosie and Richard this mission is personal, an opportunity to finally receive the validation they believe they deserve but their beliefs and their goals will be put to the test as they learn to navigate new obstacles.











Maura Condrick is an award winning story artist, character designer, and art professor working in comics and animation. She studied Fine Arts at Boston University and graduated with a BFA in Illustration from Massachusetts College of Art and Design. Maura recently earned her MFA in Visual Narrative from the School of Visual Arts (2021).

Raised in a small beach town in Massachusetts, Maura has lived in Boston, New York City, and Los Angeles. Her debut graphic novel is inspired by living close to the sea and explores universal themes of nurture versus nature, parent-child relationships, and personal identity. She hopes to connect with her audience through humor and our shared humanity.

INSTAGRAM:

instagram.com/nomatterfail/

TWITTER:

twitter.com/nomatterfail


TWITCH:
twitch.tv/nomatterfail
WEBSITE:
nomatterfail.com
---
Local Installation

Subhead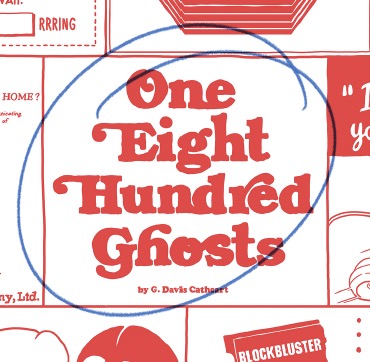 Lorem ipsum dolor sit amet, consectetur adipiscing elit, sed do eiusmod tempor incididunt ut labore et dolore magna aliqua. Ut enim ad minim veniam, quis nostrud exercitation ullamco laboris nisi ut aliquip ex ea commodo consequat. Duis aute irure dolor in
Lorem ipsum dolor sit amet, consectetur adipiscing elit, sed do eiusmod tempor incididunt ut labore et dolore magna aliqua. Ut enim ad minim veniam, quis nostrud exercitation ullamco laboris nisi ut aliquip ex ea commodo consequat. Duis aute irure dolor in
Ut enim ad minim veniam, quis nostrud exercitation ullamco laboris nisi ut aliquip ex ea commodo consequat. Duis aute irure dolor in
Lorem ipsum dolor sit amet, consectetur adipiscing elit, sed do eiusmod tempor incididunt ut labore et dolore magna aliqua. Ut enim ad minim veniam, quis nostrud exercitation ullamco laboris nisi ut aliquip ex ea commodo consequat. Duis aute
MFA VISUAL NARRATIVE | MFAVN@SVA.EDU | SVA.EDU/MFAVN